Alcohol 120% v2.1.1.2201 [Mega][Mediafire]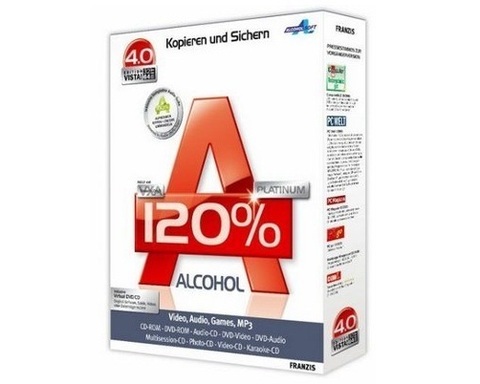 Alcohol 120% is a powerful Windows CD and DVD burning software that makes it easy to create backups of DVDs and CDs. In addition, the program lets you store your most used CDs as images on your computer. So you can call them up at the click of a button. Now includes unique Pre-Mastering function and support for Blu-ray format.
Alcohol 120% brings new meaning to the word multimedia! It is without a doubt a leader in its class, bringing the ability to emulate and record CDs and DVDs together into one amazingly easy to use software program. Now includes Alcohol Xtra.
Alcohol is compatible with more than 99% of drives available. It supports the latest image file types including – MDS, CCD, BIN, CUE, ISO, CDI, BWT, BWI, BWS, BWA and many more.
Home users make backup copies of their game CDs and movie DVDs, allowing the kids to treat multimedia disks roughly, without destroying their value.
Librarians and school administrators use Alcohol 120% burning software to archive their institutions' collections of recordable media. Protect themselves against the daily wear and tear that damages discs.
Business users use Alcohol 120% burning software to make duplicate backup copies of software titles. Ensure that they will continue to have access to their licensed software, even if their physical CDs become damaged and unusable.
Features:
Alcohol 120% enables you to make a duplicate back-up to recordable media of nearly all your expensive Game/Software/DVD titles, and/or an image that can be mounted and run from any one of Alcohol's virtual drives.
No other emulation software enables you to create up to a staggering 31 virtual drives. That allows you to run your game images at over 200x faster than from a conventional CD-ROM. Alcohol 120% is a powerful utility that uses a unique combination of options to ensure a perfect back-up every time.
All you need is a PC combined with a CD or a DVD burner. No more replacing your expensive original discs due to loss, theft, scratches, or other media imperfections. Your duplicate works just like the original. Your entire collection can be archived and your investment protected.
With Alcohol 120% created images mean that you always have your expensive media stored safely on your hard drive for instant retrieval at the click of a button.
At the office. Many applications generally require the original disc to be in the computer's CD-ROM drive. This restricts the amount of people in your office who can have access to the same software at the same time without the cost of additional discs.
Original pressed discs are expensive. Using the Alcohol 120% writing engine you can copy the original to inexpensive blank discs for distribution to your customers.
Captura: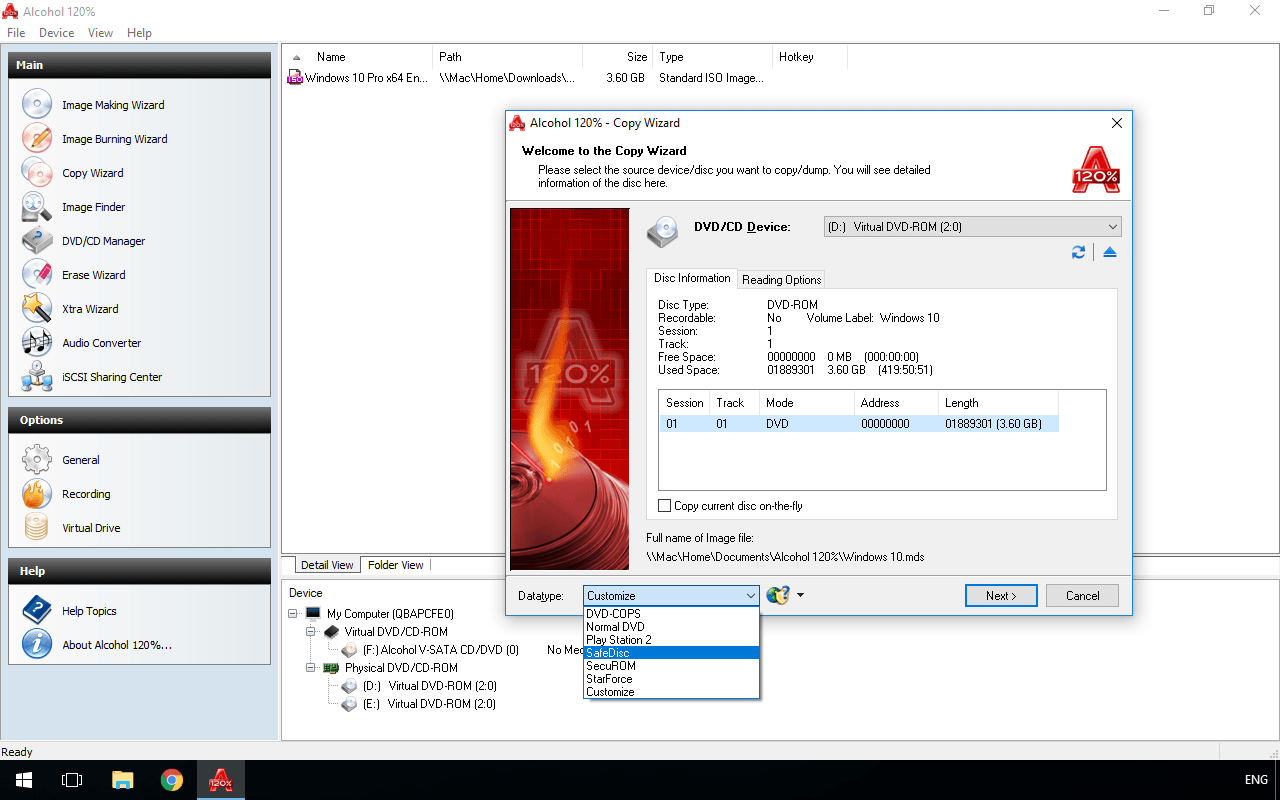 Ficha Técnica:
Alcohol 120% v2.1.1.2201 [Mega][Mediafire]
Idioma: Multilenguaje
Peso: 8.2 MB
Sistema Operativo: Windows (Todas las versiones)